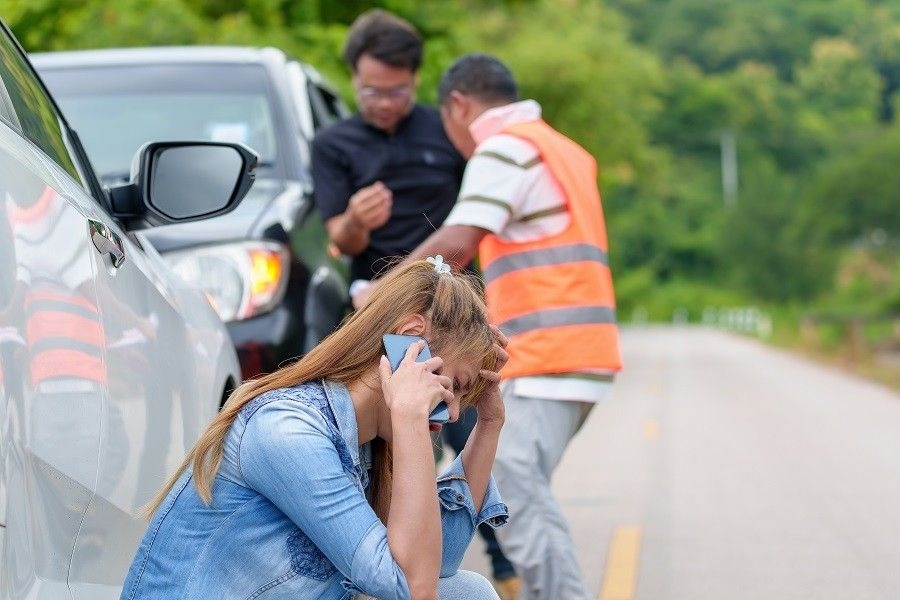 If you've just been in a vehicle accident that left you with cuts and bruises but your vehicle in a wreck, it might be hard to get back behind the wheel. Accidents have a mental and a physical impact on us, so it's reasonable that you're afraid to resume driving.
When you get back on the road, you may be wary or experience a feeling of panic as you pass the crash scene. All of these emotions are natural. They should go away after a few weeks when you return to normal. Here's how to regain your self-confidence when it's time to go back on the road after a collision that demands autobody work.
Recall and Take Note of How the Accident Happened
Your recollections of the collision may be hazy at first, but try to remember as many specifics as you can. As quickly as possible, note down the order of events and any information you can recall.
You may always categorize your notes chronologically afterward, but write them down as quickly as possible. Making a narrative of the accident allows you to deal with the trauma you've experienced and better manage your emotions. Repeat this method until you are no more bothered by recollections of the tragedy.
Don't Keep it to Yourself
Communicate with your family, loved ones, friends, and anybody who will listen while you recount your experience. This aids in reducing stress and paranoia, allowing you to banish unpleasant memories from your head. To benefit the most from this method and make it as productive as possible, discuss it by stressing how you survived and your safety measures instead of trivial aspects like the condition of your vehicle. You can always have your car repaired. It's time to begin your recovery process.
Drive With Someone Else the First Several Times
Going out alone may aggravate the situation. You will need someone you trust to accompany you on your first drive. You'll feel more secure and less anxious, enabling you to cope with whatever issue comes. Furthermore, if you become exhausted at any moment, that person might step over. You may feel more at ease after a few attempts, or it may take numerous attempts before you feel secure and confident driving again. There is no time constraint. Simply do what seems normal and seamless for you.
Begin with Short, Easy Drives
It's ideal to ease back into the habit, much as if you had a surgical procedure and were returning to work or if you were a wounded athlete returning to the field after treatment. Don't merely go for a long trip during a busy schedule of the day. Gradually increasing your driving experience will result in fewer stressful circumstances.
Begin by taking a short journey across the street to buy some coffee. Then, the following time, travel a little further to the store or the club. Begin by running errands one after the other. After that, you can test using the freeway to your office during rush hour.
Keep Away from the Site of Collision
Following the stress of an auto accident, many people alter their route so that they do not have to pass by the area and relive it. However, changing your route or slowing down due to anxieties is unproductive
All you're doing is adding to the tension, uncertainty, and worry. There are remedies available to help you return to regular driving behaviors, and these can range from conventional treatments to behavioral therapies.
Attend a Driver Safety Class
It's always a good idea to be better and improve your abilities. The more accustomed you are behind the wheel, the more secure and informed you will feel. Furthermore, when you're able to drive your vehicle and go about your daily activities without incident, you're taking measures to reduce your anxiety. Taking a safety driving course can also allow you to detect and assess potential hazardous situations, empowering you with preventative measures for risk reduction.
Keep Communication with Your Doctor
Following an accident, you'll be inundated with assistance from others around you. In these circumstances, it is critical to trust your doctor. Only a knowledgeable specialist can assess what is best for you. Consider scheduling regular phone conversations and appointments with your therapist to review your recuperation and choose the optimum time to resume your usual schedule.
Going right back to your life despite your doctor's recommendations might have negative implications. Also, ensure you are consuming your prescriptions on schedule and strictly adhering to your doctor's directions.
Seek Legal Counsel
After an accident, the last thing on anyone's mind is to seek legal counsel. However, it is the most crucial factor to consider. Bringing your cause to the judicial system might considerably reduce your difficulties. If you have a poor argument, you will most likely be inundated with significant costs and invoices.
Consider hiring a personal injury attorney that can fight on your behalf, reduce your financial damage, and make the entire legal process easier for you. This is especially significant if you were not at fault in the accident and were simply a victim. The court will not know your narrative until you deliver it in a lawful and orderly manner.
If you're attempting to rebuild confidence in your driving abilities after an accident, returning your car to its original state can be really beneficial. Schedule an appointment online or contact us at 951-848-5658.
GOScH Collision is a full-service auto body repair facility that has been providing outstanding automobile body repair services for many years. Visit us today and see why we're the preferred auto body repair shop in Murrieta, CA.