Have you been in a car accident recently? If so, you must ensure you get as much money for repairs to increase your vehicle's value after a collision. If you choose to get your vehicle repaired, you'll require help from a professional, such as Gosch Collision,to ensure you get the most out of your car's value.
Although your vehicle can experience depreciation after a crash, there are ways to increase its worth following a collision. Even if you require it, there are still some procedures you can take to fix damaged bodywork or car paint and raise the car's value.
It's crucial to be mindful if you're considering selling your vehicle following an accident. That your car's value might have decreased. If something caused the crash, you can obtain compensation for the harm caused by someone else's negligence and minimize the worth of your car following an accident. Your car's value decreases with time, but accidents can substantially lower your car's value. There are, however, a few Guidelines to follow to raise your car's worth after an accident.
Make the Necessary Repairs
You should always follow the advice of a reputable collision repair facility trustworthy to do in-demand repairs. Undoubtedly, a mechanic will also examine your vehicle, so it's crucial to complete the repairs as soon as possible. Start with the most important one - make repairs. Lastly, estimate how much work you must take to preserve as much value as viable.
Upgrade Your Car
You can raise the worth of your vehicle by maintaining it properly. You will also boost the value of your car if you can keep it running smoothly after completing the necessary repairs. Moreover, you may also be able to discuss placing modifications in your vehicle with your mechanic. Even if you have to repair some broken parts, this might be a chance to make some upgrades. If you do this, you may be able to raise the worth of your car even if it was involved in a collision.
Hire a Painter
One of the first things people see in a vehicle is its outside look. Your ride has most certainly sustained some paint damage from an accident, and new paint can help to boost its worth. One of the first things a new owner usually see is the fresh paint job. So, a potential buyer will notice a freshly painted car. There are several sorts of paint jobs depending on your financial situation.
Use the Best Parts
You might be tempted to repair the damage using inexpensive or low-quality parts. Your car's faulty components not being replaced can cost you more money in the long run. You're dealing with sizable repairs, so you should consider buying original equipment manufacturer parts. They are made for your vehicle, so quality is guaranteed. Find a reputable mechanic who knows the type and model of your car and can assist you in repairing the damage with top-of-the-line equipment.
The main benefits of using OEM parts over aftermarket and recycled parts are the following:
Quality
Nothing is more frustrating than wasting cash on a product only to discover that it was made with low-quality materials
OEM components are manufactured by the same company that produced the original parts for your vehicle's manufacturer. Simply said, these are the identical parts that came with your car, minus the branding. This implies that they will maintain the same level of quality that you are accustomed to.
Resale Issues
When it comes to selling your car, having OEM parts will present you with an advantage. The ability to bid a higher selling price than if low-quality parts were used for repairs.
Safety
Aftermarket parts will have a hard time passing crash tests. Using OEM components for your repairs provides a sufficient guarantee that they will last.
Clean Your Car
After you've assessed the damage, begin cleaning your vehicle. First impressions matter and you should expect the same from your ride. A well-kept and shiny automobile will command a higher price than a filthy one. You may increase the value of your property by doubling or tripling it. A vehicle with a low expenditure in cleaning and detailing. A professional touch will enhance a lot of worth, even if your car has some visible damage.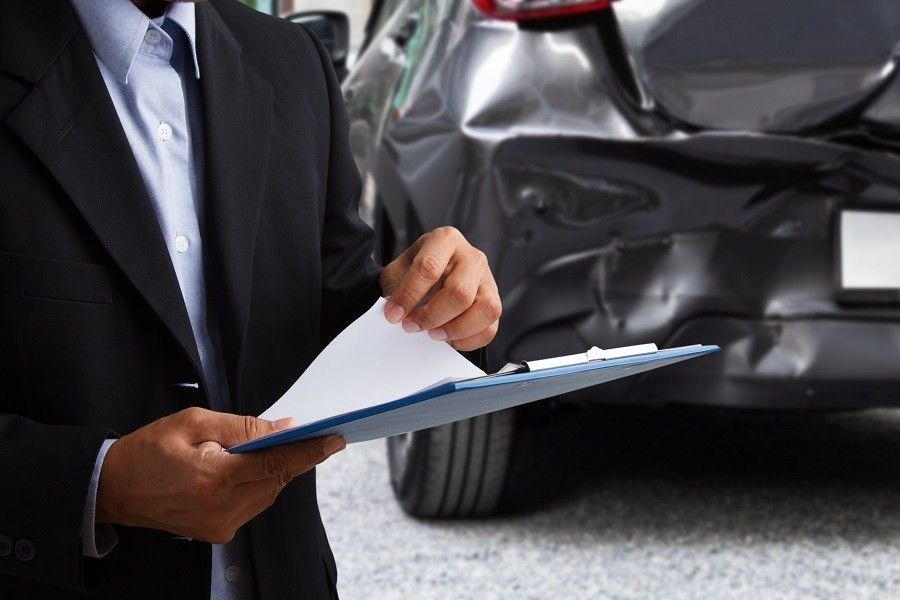 Keep All Your Paperwork
Always keep all documentation, especially after an accident. A complete record of the servicing and repairs gives a new owner confidence that you are not concealing anything. Openness is one of the most effective ways to enhance the worth of your car after a crash.
Consider a Diminished Value Claim
Consider filing a decreased value claim if your vehicle insurance policy permits it. Their insurance provider may compensate you for the difference in the value of your automobile after it has been totaled. An unintended consequence. For example, following an automobile collision caused by another driver, you should claim the at-fault driver's insurance for car repairs.
If the accident reduces your car's value, you should think about selling it. When submitting a decreased value claim, use the same insurance. This is critical if you intend to sell your car. Vehicles involved in accidents put off potential purchasers. Some try to negotiate a cheap price based on the car's depreciation as an unintended consequence. As a result, purchasers will give less cash for your vehicle.
In Conclusion
A vehicle accident is stressful, and selecting what to do with your car after an accident is much more challenging. Learning some simple steps to boost the worth of your vehicle will help you overcome this unexpected circumstance.
If you've just been in a car crash, ensure you have your trusted specialists who know how to bring your vehicle back to its optimal possible worth. When it involves repairing vehicles after an accident, we at Gosch Collision have unrivaled experience.
We will work closely with you to ensure your vehicle gets attention. We're partnered with some of the industry's leading suppliers, ensuring that we employ the best oils and parts. We can help you maximize the worth of your car following a collision. Contact us today!